Celebrating 30 Years With A Very Special Bottle of Wine
Camping along the central coast with his family, Bill Baldwin's young daughter (a great ambassador for their family) befriended a young girl her age. The two families met, great campfire discussions ensued and soon The Baldwins became fast friends with The Gummeres, owners of Transcendance La Encantada Vineyard. The new friends found a shared passion for art, beauty and the intrinsic value of creating something remarkable.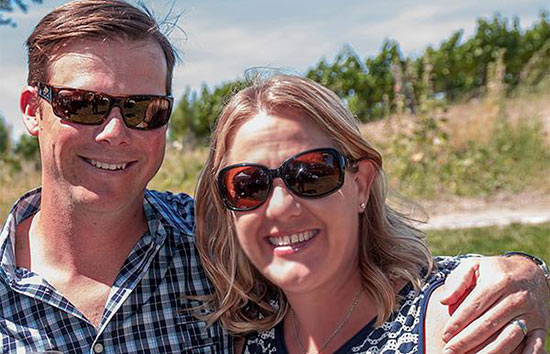 A couple of years ago when Roz and Bill Baldwin were touring wineries off the central coast they stopped to visit with their friends and were happy to receive a special sampling of a limited edition 2012 Pinot Noir. "We were honored to
acquire the last barrel of their wonderful 2012 Santa Rita Hills Pinot Noir to commemorate HartmanBaldwin's 30th Anniversary," said Bill.
A special wine label was designed for the occasion and the first bottle was raffled off at HartmanBaldwin's Friends of HartmanBaldwin Party. Our dear friends and clients, Ann and Jeff Brown, were the lucky winners.
For more information about the wine click here.