Monday Makeover: Landmark 1910 English Arts & Crafts Home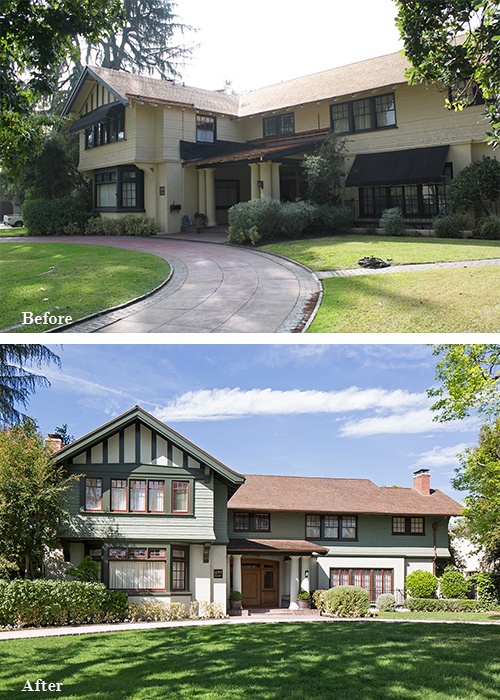 Take a look at our rehabilitation project of a landmark 1910
English Arts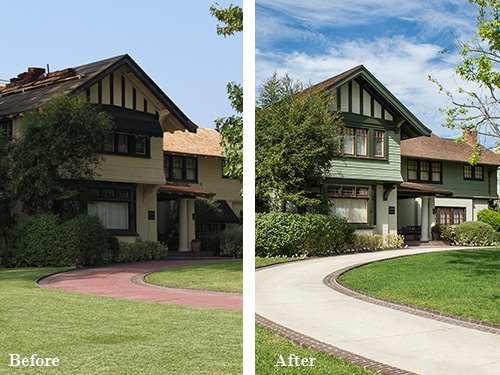 and Crafts home by Arthur R. Kelly within the prominent Oak Knoll neighborhood of Pasadena.
The work on this residence demonstrated the ability to work within the stringent
requirements for a landmark house and achieve a compromise that retains the historic materials and appearance of the project while rejuvenating the finishes to protect the structure for another century of use.
In many cases, alligatoring of the paint allowed moisture into the shingles and
damaged the surface beyond any ability to hold a new coat, leaving replacement as the only option. An exact match was sourced and the shingles were painstakingly hand-applied in the original coursed-random pattern. The north side of the house remained in great condition; therefore the shingles in that particular area of the home were retained and woven into the new work at the corners. A quintessential architectural design element of the Arts & Crafts Movement is the use of natural materials, such as copper. In this project not only was the material chosen for the beautiful detail uncommonly seen in roof flashing but also due to its malleability which allowed us
to bend the material along the curved eave profile.
The expansion to the master bathroom on the rear of the house was carefully designed to match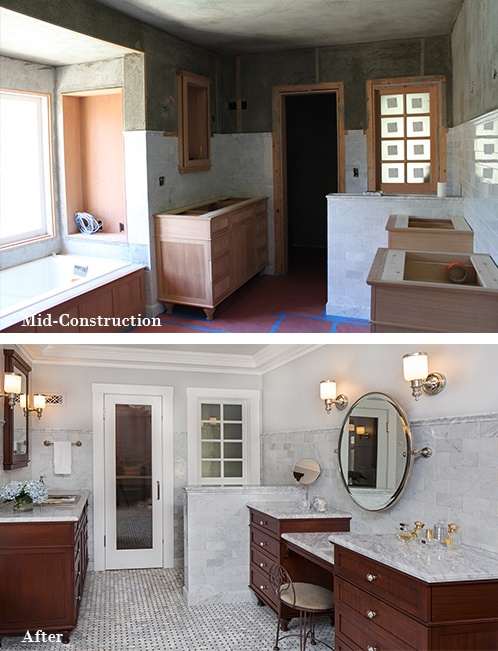 the proportions and style of the residence, but differentiated per the Secretary of the Interior's guidelines from the historic portions of the house by simplifying the details on the rake boards, using different starter boards, and employing modern dual-glazed wood casement windows without the muntins typical of the rest of the house.
To view more photos of this project and more, visit our profile on Houzz.