Old English Home Phases Into Rustic, Contemporary Space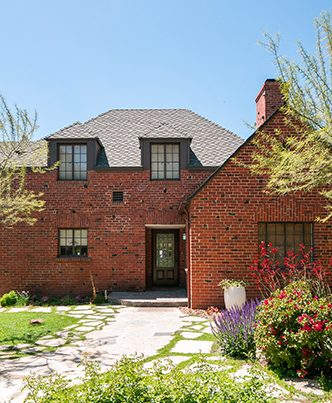 Remodeling a home that's rich in history is no small undertaking. Special care should be taken when dealing with old structures and building materials, but equally as important is to respect the original architecture so you can better understand one's place in this home's future legacy. When we were commissioned with renovating and expanding this Old English style home the first order of business was to learn as much about it as possible. Luckily for us, our client was dutiful in her research and kept many historical documents and photos.
The home was originally designed by Peter Ficker and built in 1931 by local contractor Nelson Logan. At the time, the home was situated on ten acres of citrus property and built using a running bond brick pattern with clinker brick detailing. The discolored and misshapen bricks added a rustic, handcrafted charm to the exterior of the home, while the high-pitched roof and dormer windows were classic features of the style and era. Its unique composition was complemented by the dark slate roofing material which added another level of texture.
Less than a handful of families occupied it in almost 90 years and when the current homeowner purchased the home back in 2009 she recruited HartmanBaldwin to help achieve her vision.
The master plan affected nearly every aspect of our client's home and took a few years to complete. The initial phase included a kitchen remodel, upgrades to doors, restoration/repair of windows, much needed foundation work and an update to the HVAC system. The second phase then set its focus on redesigning the bathrooms, adding a new conservatory and outdoor terrace. Our most recent phase completed a large master suite addition and landscaping project throughout the property.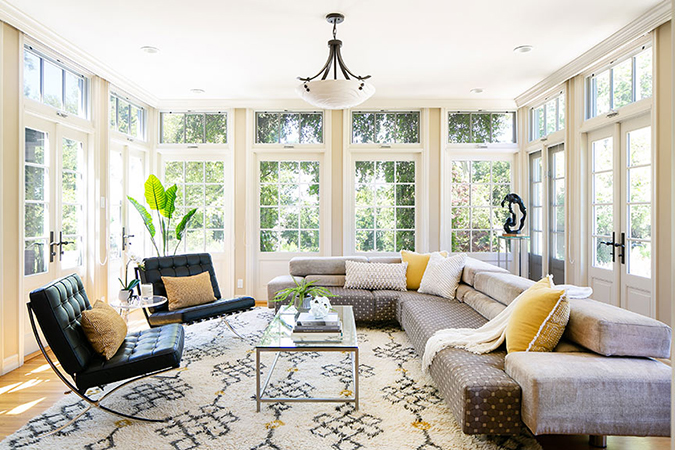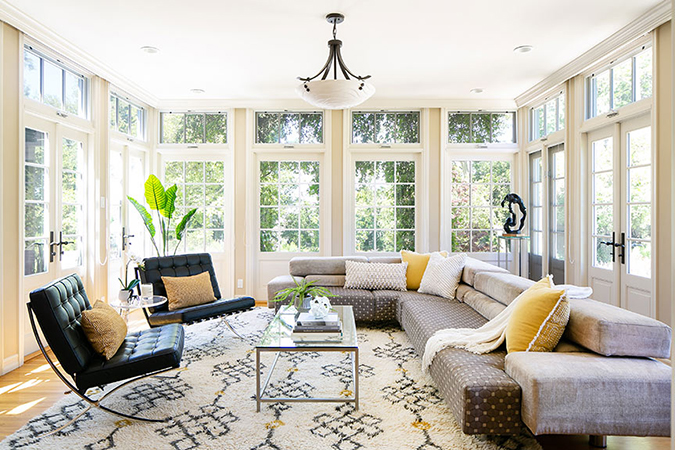 The new conservatory is flooded with natural light by its floor to ceiling windows and French doors. This tranquil retreat opens up to the west terrace and overlooks the lush native landscape. Perfect for entertaining family and friends, or just relaxing with a book. This oil-rubbed bronze pendant light fixture by Rejuvenation was custom fit for the space and delicately anchors the room. This bright and contemporary conservatory was a striking addition to this historic and charming home.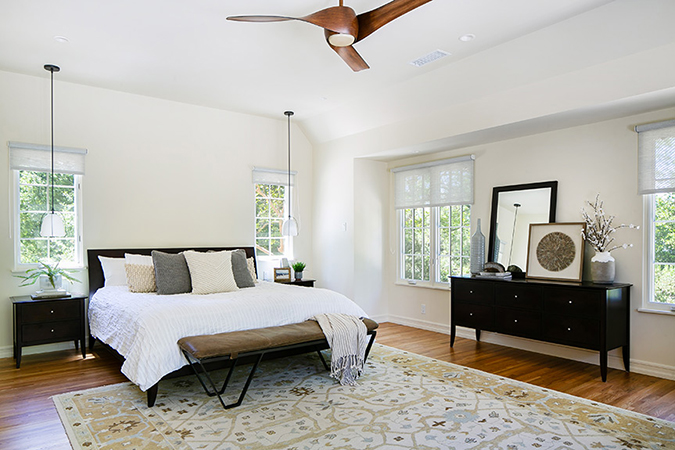 The expansive master suite addition was integrated into the south-west part of the property and completes the final phase of the renovation. The new suite is almost 750 sqft and includes a large dressing room as well as a spacious master bath equipped with a luxurious Kohler soaking tub and walk-in shower. The bright and sophisticated palette consists of pale whites and grays, highlighted by the crystal pendant lights and polished nickel Restoration Hardware fixtures and hardware. The subtle stone and glass combination tile behind the vanity portrays a classic design that takes on a new life. The Valencia Lucido pattern blends the elegance of stone with the translucent depth of glass.
Below is a floorplan to better understand the layout of the first-story. With the new additions of the conservatory and master suite, we've created a home that honors its history while updating it for a contemporary lifestyle. We're excited to have been included in this home's legacy, and are excited to see where its story continues.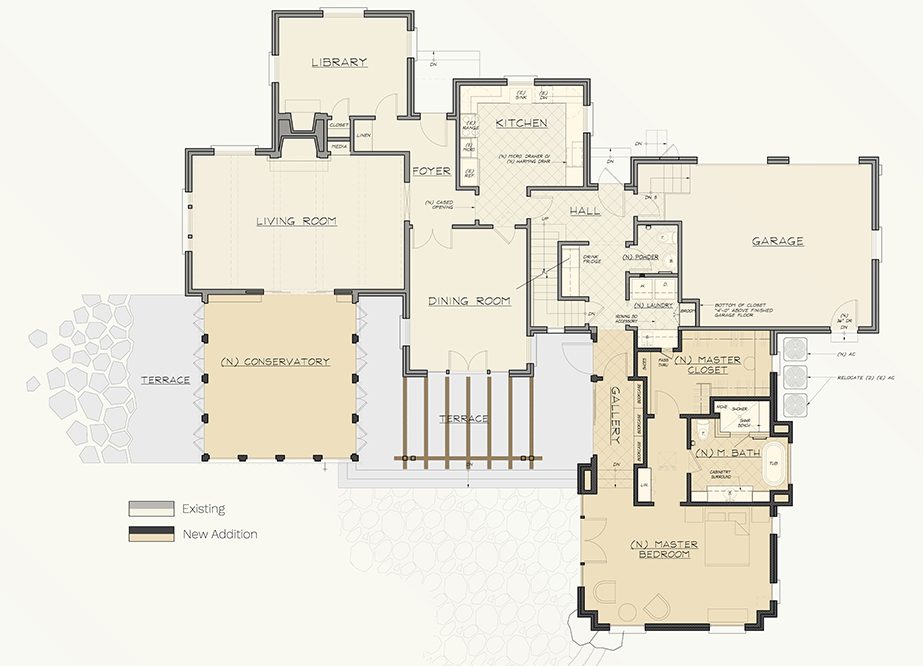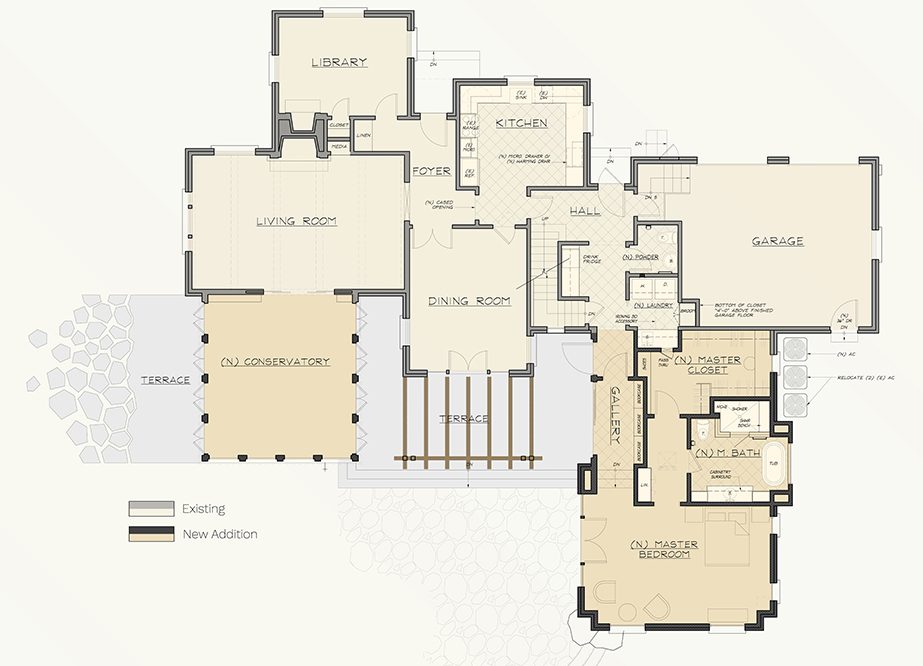 Photos by Ryan Garvin