Accessory Dwelling Units – What You Need To Know Before Getting Started
What Is An ADU?
An ADU, or Accessory Dwelling Unit, is often known as a guest house, casita, in-law unit, or studio. These are permanent secondary living units with complete independent living facilities for one or more persons. They can be detached, attached, or a conversion of an existing space.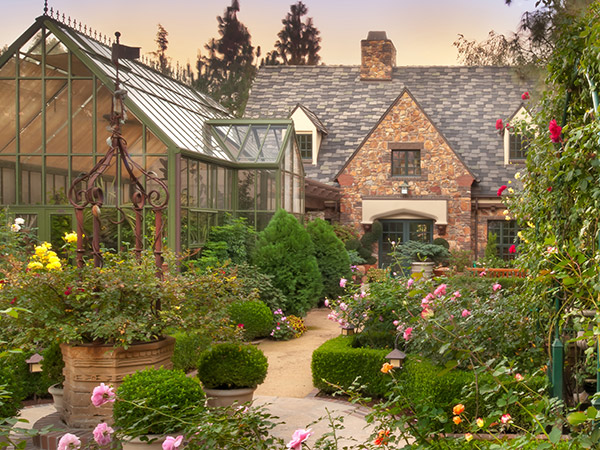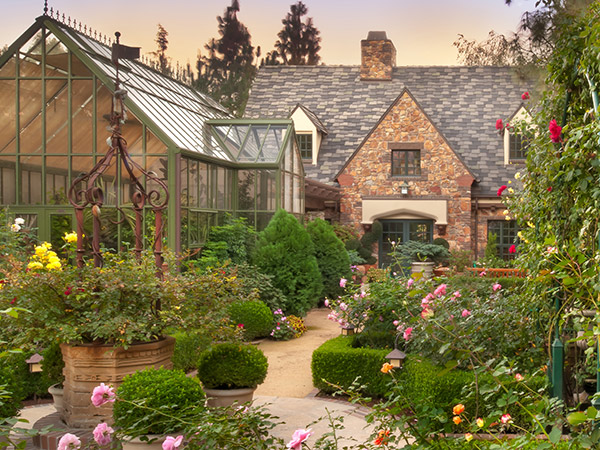 Detached New Construction
An entirely new construction built on the same lot of your existing property with no attaching walls.

Attached
The newly constructed unit will be attached to the primary structure.

Structure Conversion
A garage or master bedroom that will be converted into an independent living unit.

Junior ADU
Smaller than a typical ADU, is created by adding a kitchen and exterior door to an existing bedroom, and may share a bathroom with the primary home.
How We Can Help

1. Conceptual Design
We will create designs that suit your needs while satisfying local jurisdictional requirements and provide you with construction estimates to help with your decisions.
2. Design Development
Design Development will fill in the details of your project and will result in Working Drawings. These include everything from Elevations, Material Selections and Specifications, Engineering Plan (if needed), Title 24 Report and Permits.
3. Construction
We meet with you on a weekly basis to review schedule, progress and any questions you may have as we watch your project take form.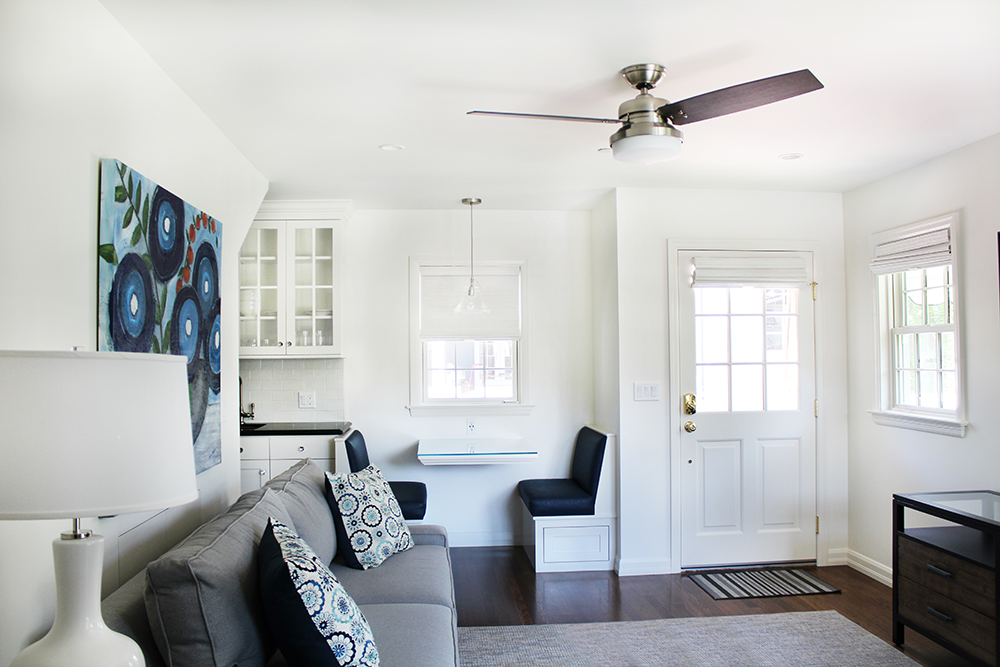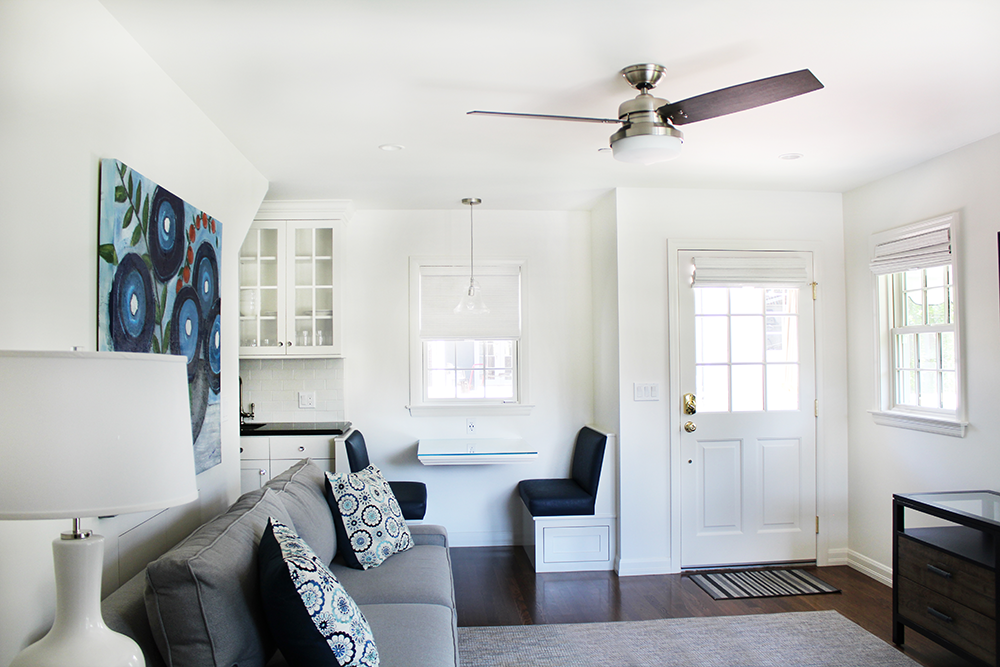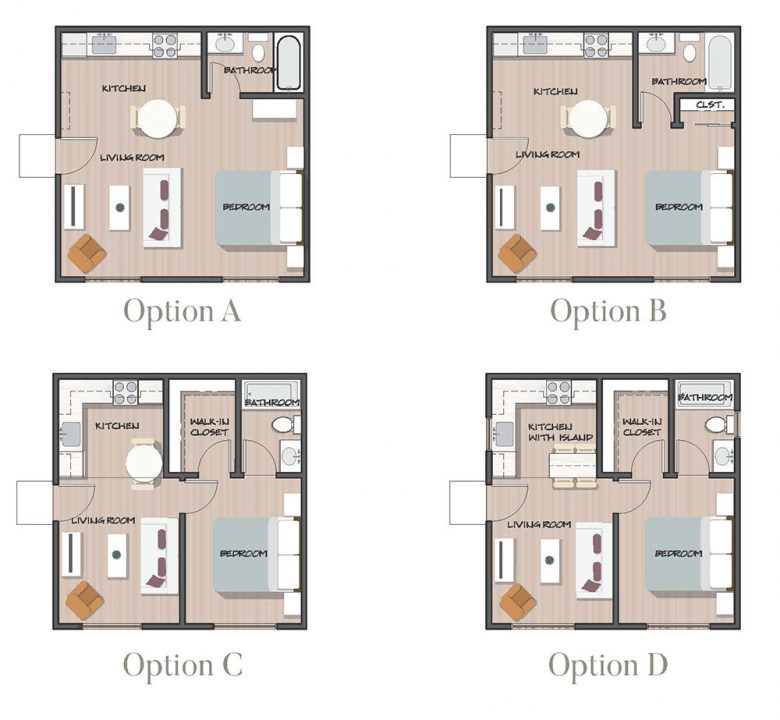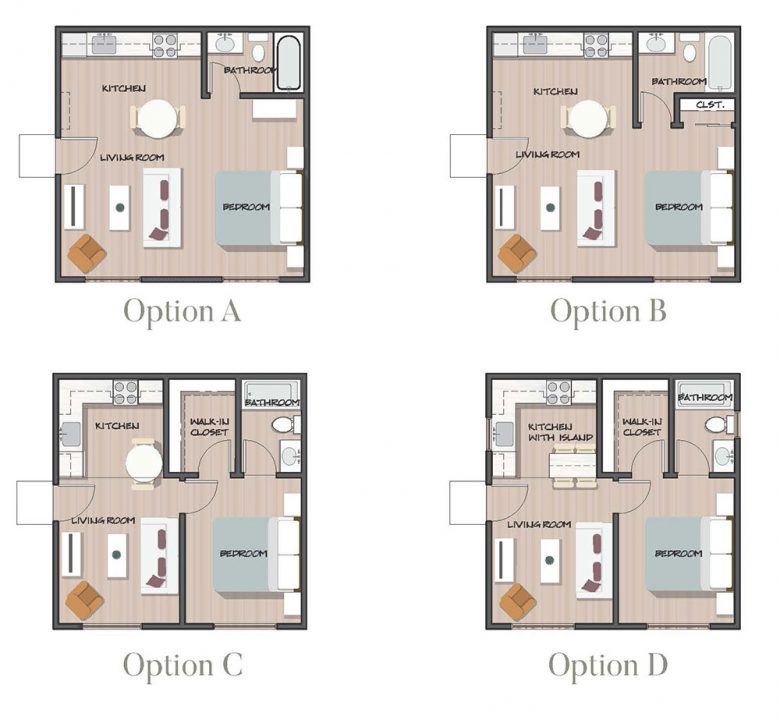 Flexible & Efficient Layouts
A little creativity can go a long way when exploring how to make the most out of small spaces, there are also many modern appliances and smart features that can maximize comfort with function. Working in the same footprint, different layouts can be utilized to make the most efficient living space for you.
It is important to work with an Architecture firm that understands how to design an ADU to be consistent and compatible with the architectural features to the primary home. To ensure you are adding value to your property consider the following when deciding on your unit:


Things to Consider
• Quality
• Location
• Massing or Size
• Architectural Compatibility
• Parking Requirements
• Expected Use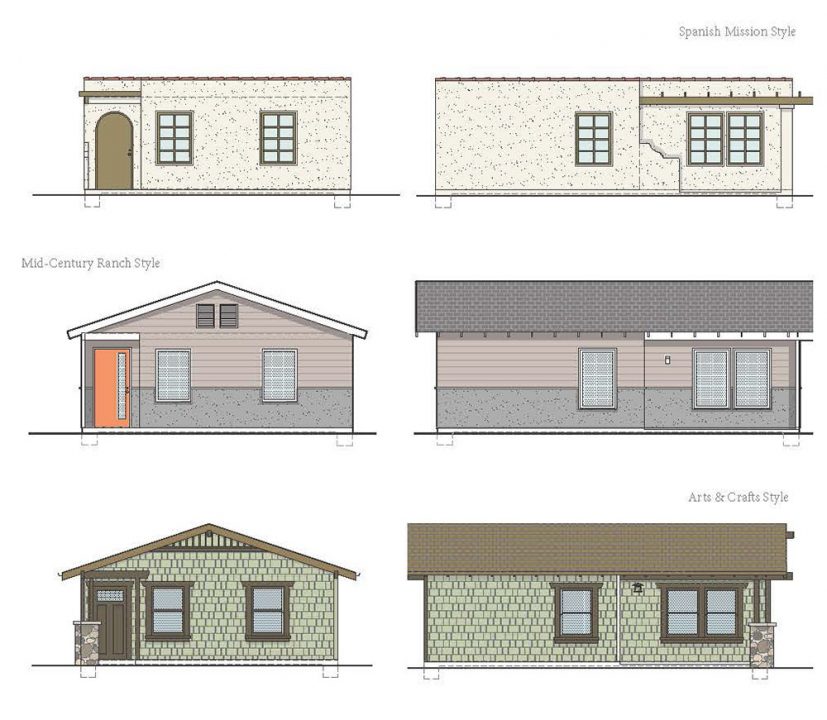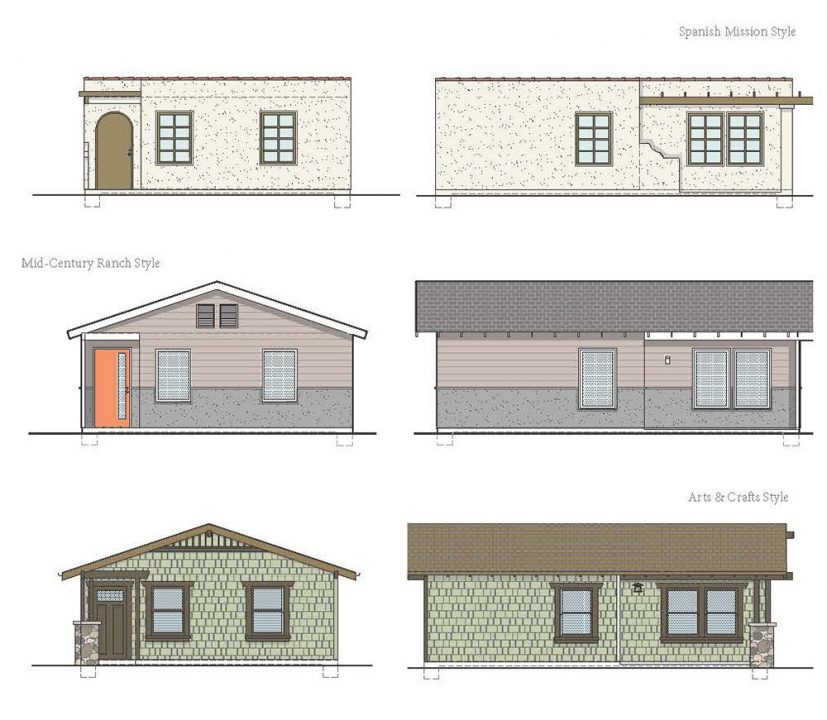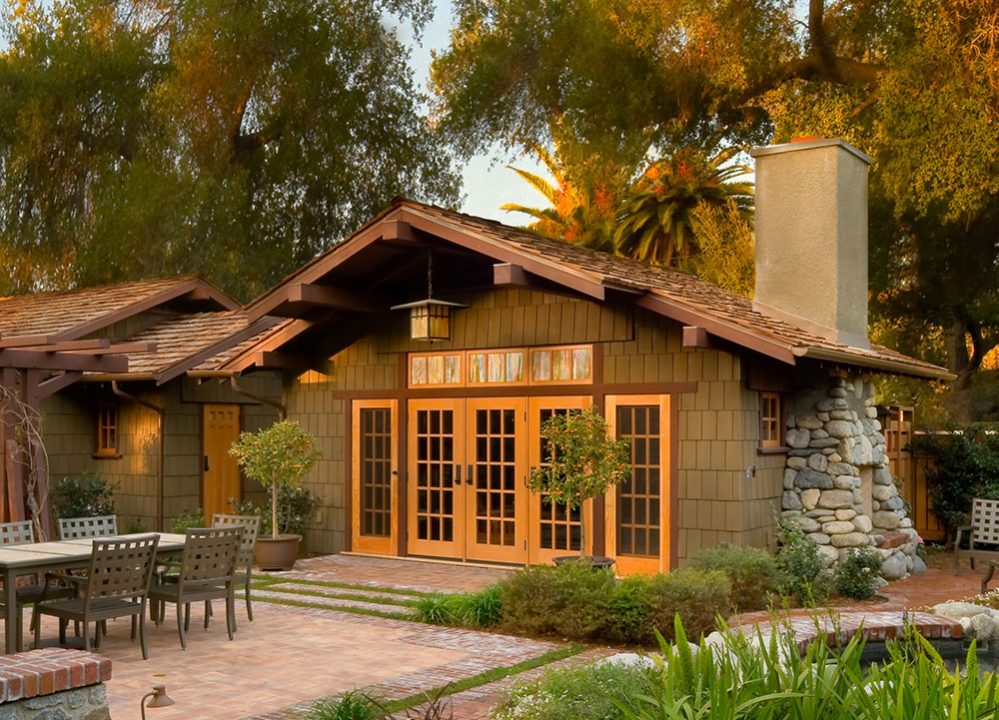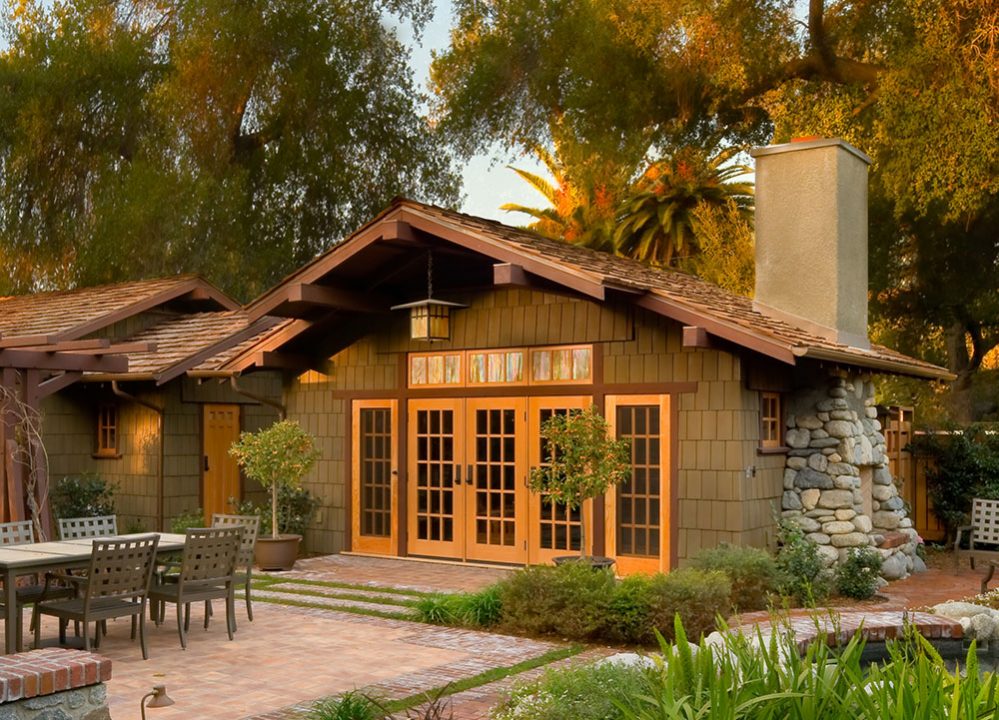 Common Questions About ADU's:
What about utilities?
Separating water and electric meters is not required, and is optional to the home owner, based on if they want separate bills for the home and ADU.
Can I sell my ADU?
No, the house and the ADU will be sold together, cities may require a covenant and agreement to be recorded to prevent separate sale.
Will it have a separate address?
Yes, the ADU will have its own address.
Is an ADU right for me?
An ADU can be a solution for varying issues in any household. Perhaps there is a need for more space due to multi-generational families, visiting guests, intermittent or permanent users, or aging family members. Some desire an ADU as a resource for rental income, both short and long term. Whatever the case, an ADU is a great way to add more value to your property.