HartmanBaldwin In The News!
After remodeling Shonda Rhimes' Hancock Park Estate, the home has sold for a record breaking amount! Read more about this impressive deal in Dirt. We are so honored to have worked on this beautiful transformation!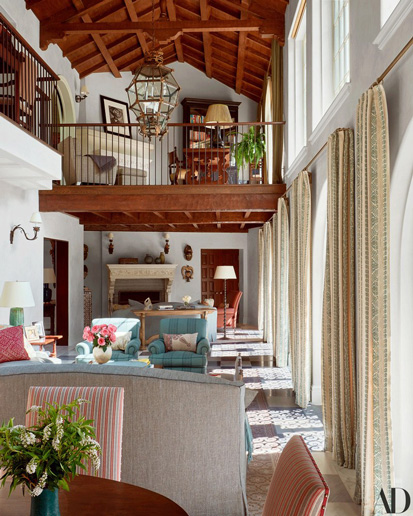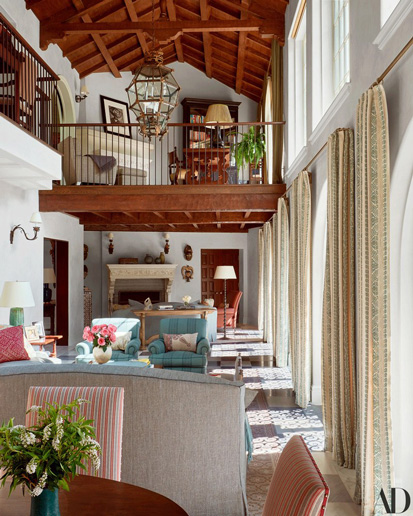 Being a part of a project worthy of an Architectural Digest story is what most designers dream of –but when the project lands the cover and it's Shonda Rhimes' home … Well, there are no words, just gratitude.
Back in 2019, Hollywood royalty Shonda Rhimes took AD readers into her Los Angeles home, showcasing the incredible transformation we helped create with her and Michael Smith. Written by Shonda herself, she explains the intricate process of remodeling her 8,400-square-foot home. "My first thought was that it was ugly. And wrong. The house was ugly and wrong," she writes. She goes on to explain that like any good storyteller, she felt a need to take on this home's story and finish writing its happy ending.
Our Principal Bill Baldwin leaned on the extensive experience of our Architects, Patrick Szurpicki, Alan Brookman and Tom Trautmann to help Ms. Rhimes make her dream home a reality. "[HartmanBaldwin] found out that sometime in the 1950s or 1960s, an overenthusiastic homeowner had recklessly removed the home's original façade and replaced it with the out-of-sync one." Through their diligent research, they found that the home was actually built by Elmer Grey, the famed architect of the Beverly Hills Hotel, in the Italianate style. The Cultural Heritage Commission Office was presented with the information of that remodel and therefore changed the house's designation, as "non-contributing", allowing for a major renovation. Shonda explains, "Once that was done, we were able to get down to the business of restoring the house to its original glory."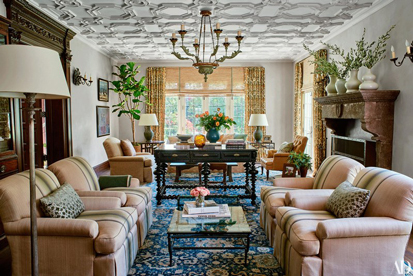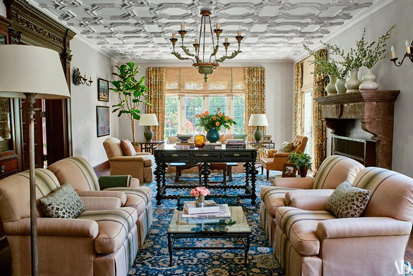 Shonda's candor presents an honest look at the realities of an extensive home remodeling project compared to home improvement shows. "Renovating a house in real life is not like it is on TV. On TV, the home renovation takes place during a clever 30-second montage while a Stevie Wonder song plays. The actor playing TV Shonda holds up swatches and nods, peers at tiles and nods, uses a sledgehammer on a wall and smiles . . . and never loses patience or the will to live," she writes. "That is not how a renovation works. This was no 30-second montage." Steve McLaughlin, HartmanBaldwin's on-site Project Manager, can attest to that. This project was long and complex with hundreds of trades and schedules that required an experienced construction foreman to coordinate and manage the day to day operations of the site.
In the end, however, she was right. "This house tells a good story… Life will happen here. Laughter will happen here. Love will live here," she tells readers, "Weaving our way into the story of this house has been the trip of a lifetime. This formerly wrong and ugly house and I, we are family now. We are home." We thank Shonda Rhimes for trusting in us to partner with her on this home's amazing transformation.
Read her beautiful write up in February's Architectural Digest issue.