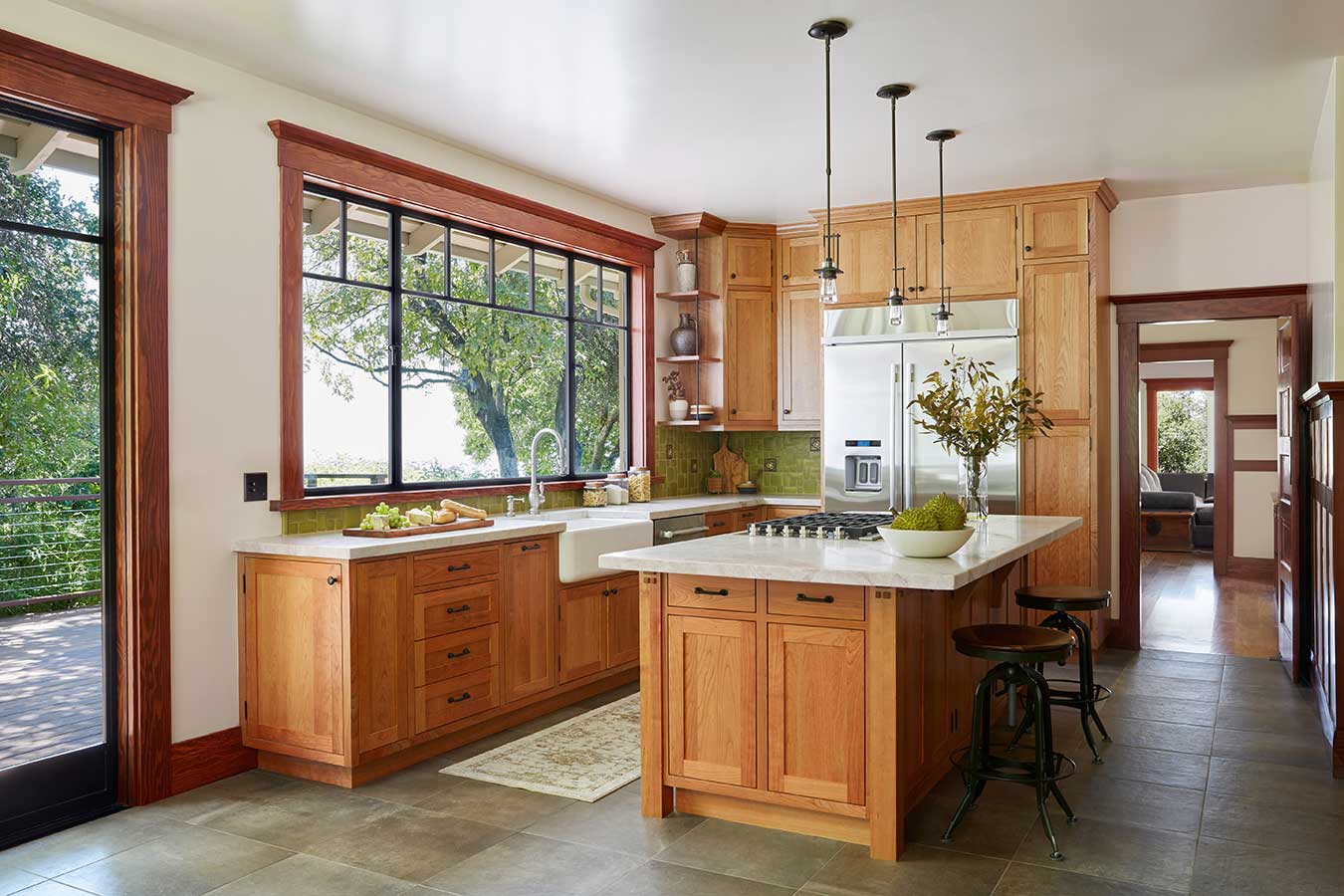 Project Spotlight – 1912 Craftsman Style Home Undergoes Major Renovation
Posted on
August 16, 2019
When our clients first approached HartmanBaldwin for this project, they had already undergone various minor remodels and were ready to take the next step in creating the home they had always envisioned for their family. Their initial experience with another architect was not ideal, so they wanted a full-service firm that would keep their wants and needs in mind throughout the entire process.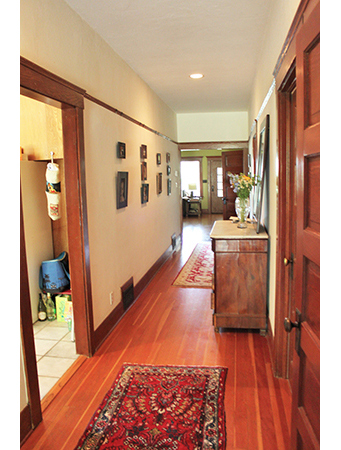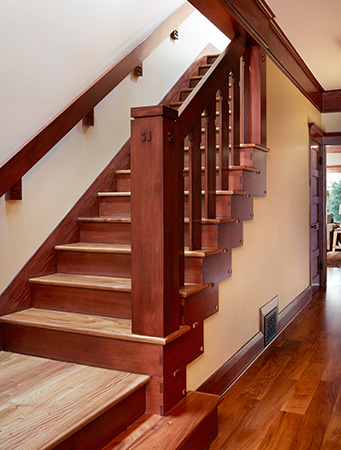 Hallway & Staircase- Before and After.
One aspect of the project was to create better access to the second story of the home. To do so, the wall between the kitchen and dining room was demolished to accommodate the relocated staircase. A new closet below the staircase provides more storage for the family. New light fixtures, from Hubbardton Forge, at the staircase and gallery tie in the beautiful Craftsman details with their delicate features of thin bands of steel and ivory art glass. Similarly, the Arroyo Craftsman Pendants give a dramatic flair to the stairs as you make your way up to the second floor.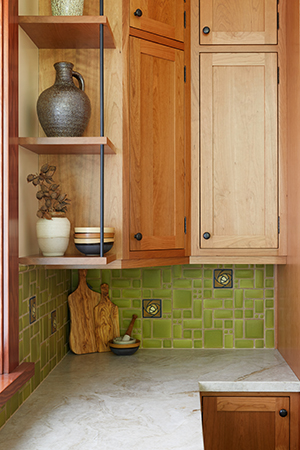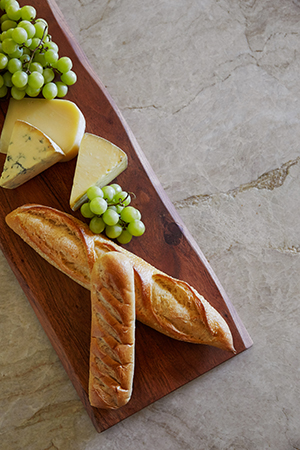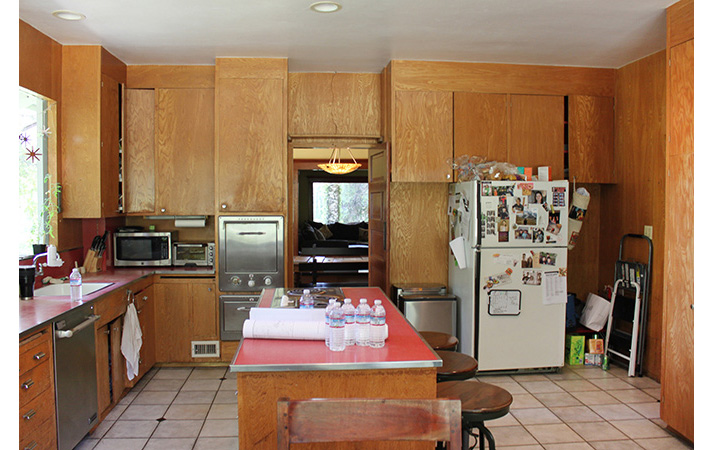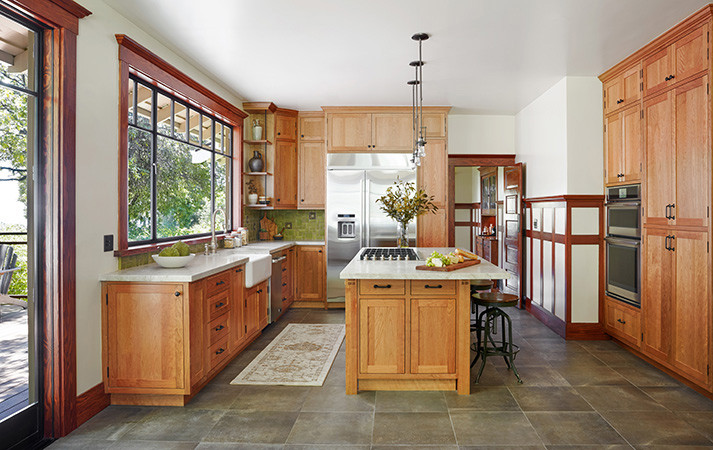 Kitchen – Before and After.
Another major aspect of the project included an extensive kitchen remodel. The 1950's kitchen, while still functional, was dated and disconnected from the style of the home and the main living area. Our clients wanted a bright and airy space to enjoy with family and friends. The entire existing kitchen was gutted and expanded by 186 square feet in order to accommodate a new family room. The new steel French Doors and windows have a "gun metal" or burnished "bronze" live finish to complement the other accessories found within the kitchen. Not only do they flood the space with natural light but also frame incredible city views over the tops of lush green surroundings. The new Taj Majal Quartzite stone countertop from Brazil resembles Italian Calacatta marble in appearance, but it is much harder and more durable since it does not have the scratching and etching issues of marble. The combination of cherry cabinetry and a unique handmade Motawi Tile backsplash in a dazzling pear matte color, vividly completes the home's Craftsman aesthetic. It is bright and dynamic, while still appearing tastefully in line with its classic style.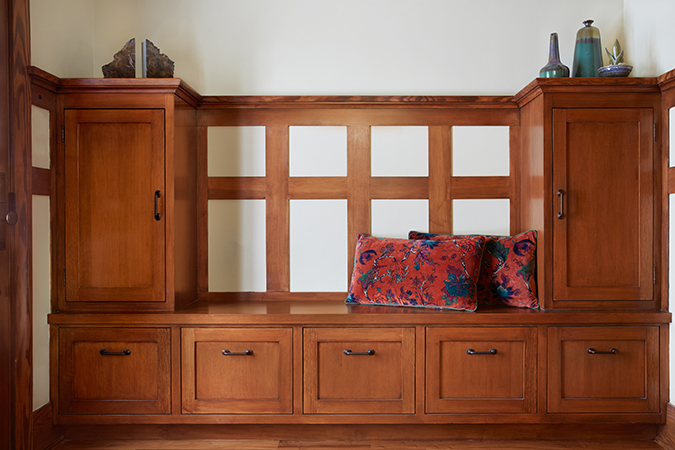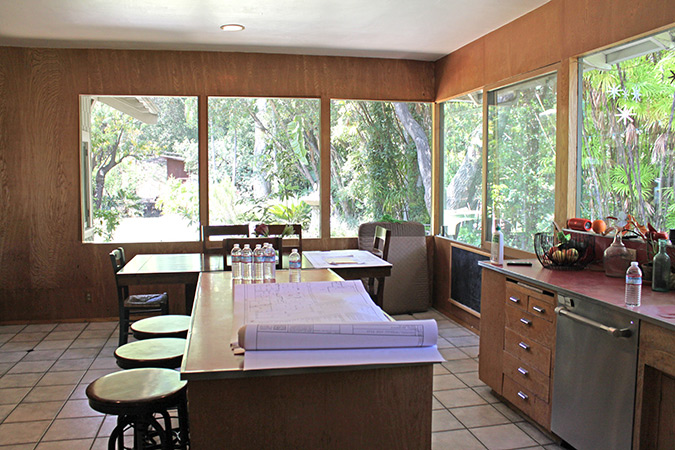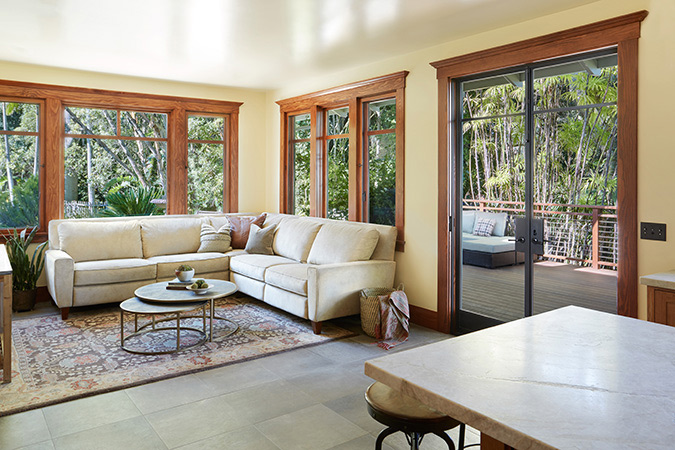 Mudroom After & Family Room – Before and After.
The new family room is now a convenient and comfortable space that is close to the kitchen and north entry's elegant mudroom. The new windows take full advantage of the beautiful backyard views.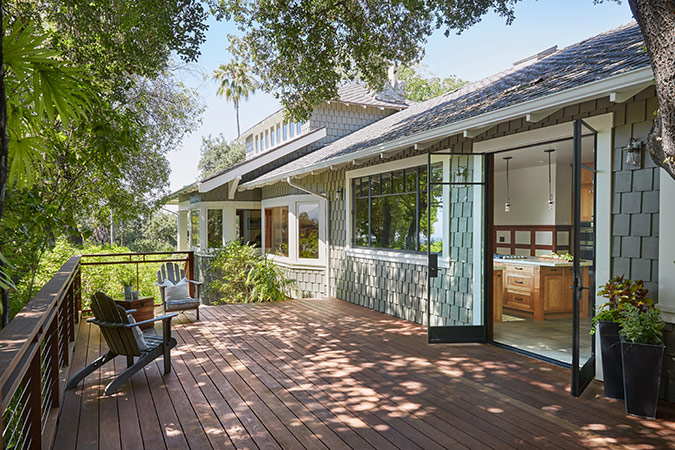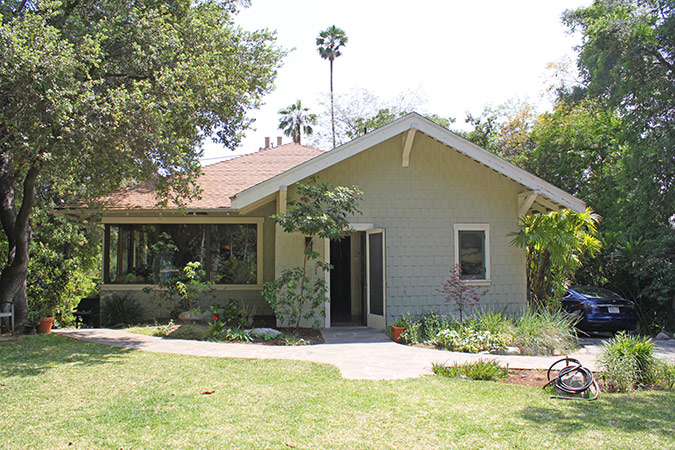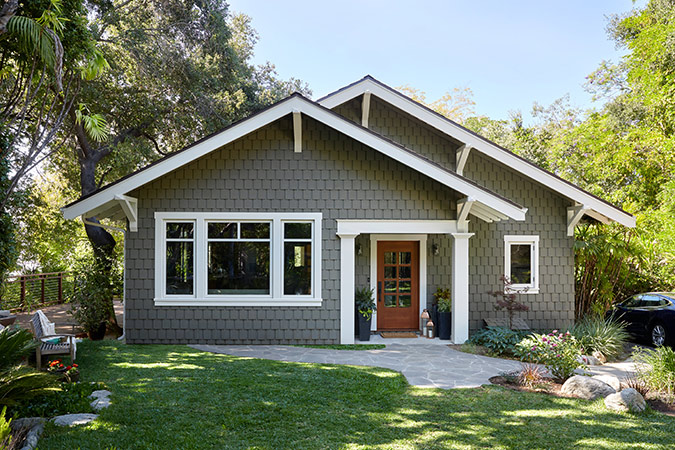 Exterior- Before and After.
Our clients cherished the Coast Live Oak Tree that sits just outside the addition, and it provided the perfect shade for the space. It was important to them and to us that it was protected during this extensive remodel. With the help of an arborist, we carefully cut parts of the tree to maintain it while creating enough room for the remodel.
Handsome and stately, this fireplace shows off Motawi's lovely tile accent row.

This beautiful built-in hutch was retained from demolition to be reused in the newly remodeled dining room.